Not for the Prude-of-Heart!
So my on-line blogging friend Jen from Life With Levi tweeted about this item on Etsy and I just had to do a little research on it and post a product review. These hats are too awesome and thanks Jen (@lifewithlevi) for the share. So glad you showed them to us.
Just too funny, Unique and Creative.
And heck, your babes need to have their heads kept warm, so you why not "cap them off" with a little humor and fun.
And although this may throw some old folks off a bit, man-oh-man would I give anything to
see their faces!
Plus, if you have multiples, the visual of your little ones wearing these hats while they nurse
at the same time would be just PRICELESS!!!!!
So, if you are breastfeeding, these are just a must have. And even if you can't crotchet,
buy the pattern and have a local crocheter create them for you.
LOVE LOVE LOVE.
Makes me wish I was still nursing (well, maybe just a little)
Info from Etsy...
Crocheted Boobie Beanie PATTERN
This is the PATTERN to make a crocheted hat that looks like a breast when worn by a baby/toddler/child, while nursing! It includes directions for how to make it any size, infant to adult. Use your own yarns and make it any color you'd like!
This is only the pattern, no actual hat is included.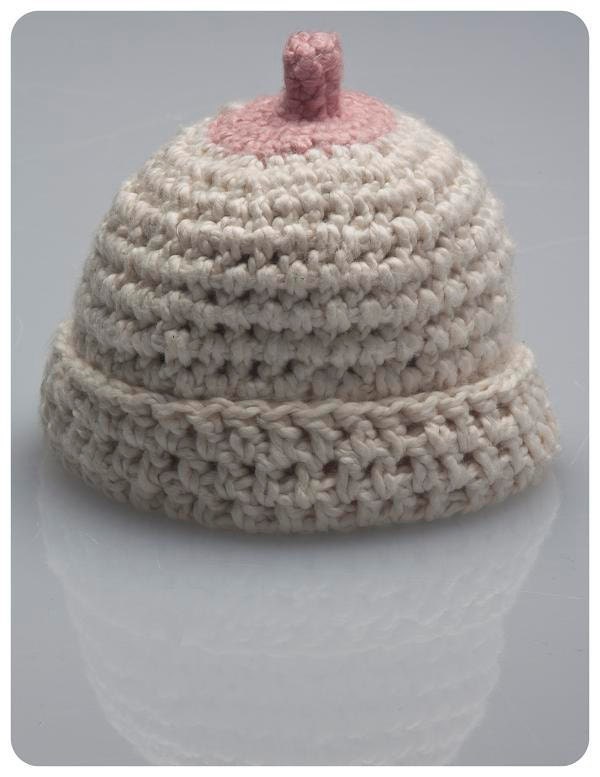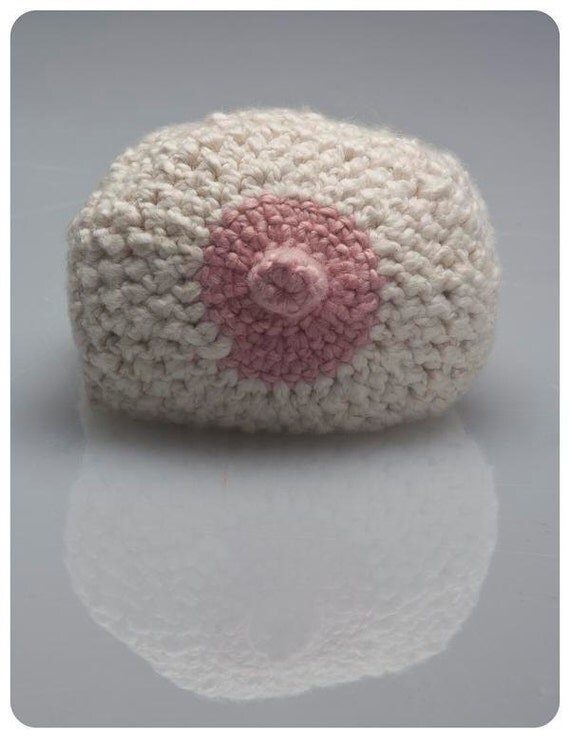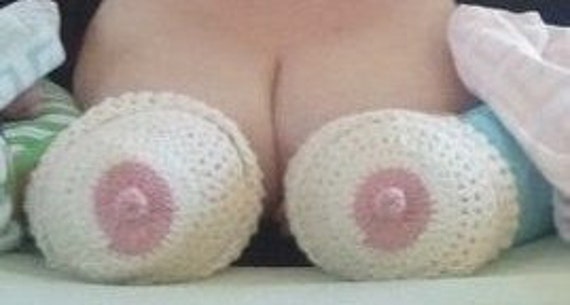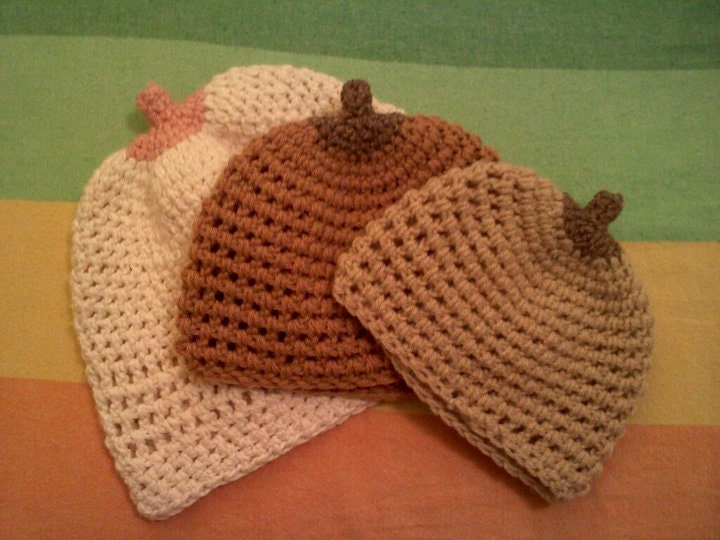 To order the Pattern - or inquire about purchasing...http://www.etsy.com/shop/SarasStitches?ref=seller_info