These stacking rings from Etsy.com can be personalized and are such a great idea for Mother's or Father's day.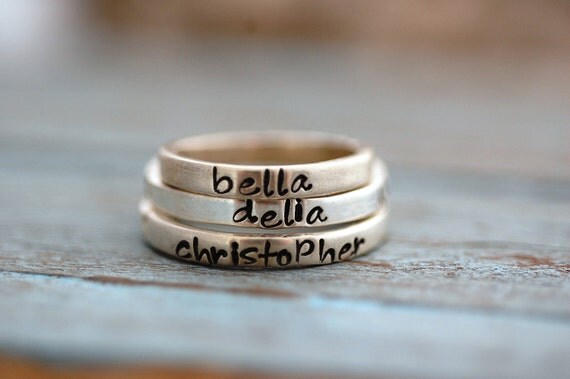 These would be something I would just love to have.
They are modern, totally wearable every day and unique!
I do love mom necklaces but I just think this is a great way to keep those kids of ours close to our minds and hearts throughout the day in a fun, different way!
Here are some other cool personalized items you can find at
SomethingAboutSilver